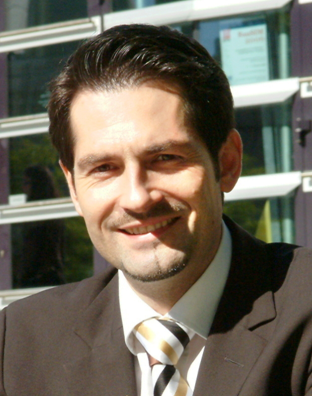 Pr Thomas Hofmann, from Technische Universität München, will give a talk about Stevia 2014: Sweetness & Bitterness – Recent Advances & Perspectives during Stevia Tasteful Convention 2014.
Among the strategic questions which will be discussed:
- What's new in the identification of stevia receptors?
- How to decrease the bitter taste of stevia at an early stage of production processes?
- How to select the sweetest candidate?
---
About Pr Hofmann:
Thomas Hofmann studied food chemistry at the University of Erlangen-Nürnberg and received his PhD (1995) and habilitation (1998) at the Chemistry Department of the TU München (TUM). From 1999 to 2002, he was deputy director of the German Research Center for Food Chemistry of the Leibnitz Society. In 2002, he took over the Chair of Food Chemistry of the University of Münster, and since 2007 he holds the Chair of Food Chemistry and Molecular Sensory Science at TUM, is head of the Bioanalytics unit of the Center of Nutrition and Food Sciences of TUM, and since 2009 he is vice president for research and innovation of TUM. His scientific achievements are published in >270 papers and 25 patents, and is honored by several awards such as, e.g. Kurt-Täufel Award of the Young Scientist, German Chemical Society (1999), Young Scientist Award of the Agricultural and Food Chemistry Division, ACS (1999), the ACS Fellow Award of the Agricultural & Food Chemistry Division, ACS (2008), and the JAFC Research Article of the Year Award, ACS (2013).
For more information about Stevia Tasteful 2014 program, please follow this link.