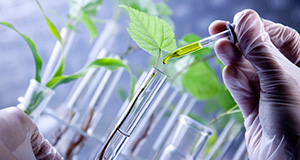 6th World Convention on Stevia: Stevia Tasteful 2014 - Science, Formulation & Extraction: The Subtle Balance, will be held in Berlin, Germany on June 19-20, 2014.
Among the companies and universities which will be present: Tate & Lyle, PG Goodhouse, Givaudan International AG, Cloetta, Polisan Kimya Til A.S, Sensus B.V., Cosun Food Technology Centre, Bayn Europe, RVCuatro, Galam Group, Rastevia AgroIndustrial, Firmenich SA, Mandis ltd, DSM, Stevia Hellas Corp, Natural Oil Group, Eckes Granini, Qingdao Natural Food Ingredient, Sweetleaf, Polish Academy of Sciences, Università degli studi di Napoli, Gent University, Izzet Baysal University, University of Udine, Akdeniz University, Cassar Camillieri, University of Aarhus, Wageningen University, Mittelhessen University of Applied Sciences, Technische Universität Berlin, Bonn University, Universidade Lusofana, Abant Izzet Baysal University, University of Craiova, Universität Leipzig, University of Groningen….
If you wish to meet a network with Stevia leaders and actors, please book your place
We look forward to meet you in lovely Berlin.

WSO Team