The World Stevia Organization would like to share this paper by Nikoleta Stamataki & al on the Effects of the Daily Consumption of Stevia on Glucose Homeostasis, Body Weight, and Energy Intake.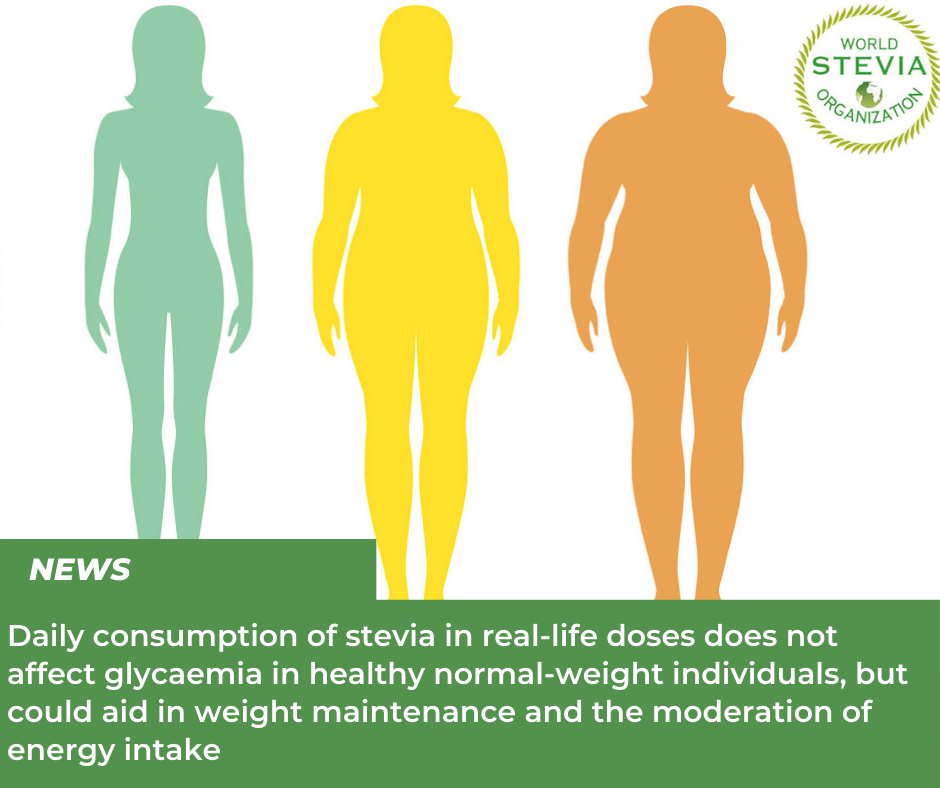 Stevia is a non-nutritive sweetener, providing sweet taste with no calories. The aim of this study was to investigate the effects of the daily consumption of stevia for 3 months, taken in doses similar to real-life consumption, on the glucose homeostasis, body weight, and energy intake in healthy adults with a normal body mass index (BMI). The primary outcome was change in postprandial glucose response before and after the intervention, while secondary outcomes included change in body weight and energy intake.
In summary, data of this article provide evidence that the daily consumption of stevia in real-life doses does not affect glycaemia in healthy normal-weight individuals, but could aid in weight maintenance and the moderation of energy intake. More research is warranted to explore these promising findings further.
Article DOI: 10.3390/nu12103049
Authors: Nikoleta S Stamataki & al.